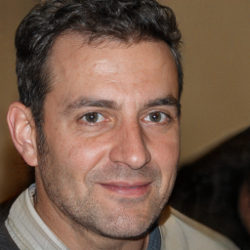 Hi, my name is Joseph Richerson. The site was launched in 2018 by me, an experienced casino player and gambler. I have been playing casino games for over 15 years and have tried dozens of different casinos and games. I created this site to share my knowledge and experience with other players, and to help them find the best casinos and games for their needs.
I have created detailed reviews of each online casino listed on this site. I have also created a number of helpful guides, such as tips for choosing a safe and reputable online casino, and a guide to the different types of online casino bonuses.
I believe that there are a lot of myths and misconceptions about gambling online. I also believe that there are a lot of people out there who are looking for honest information about online casinos. I hope that this site will help to dispel some of these myths and provide players with the information they need to make informed decisions about where to play.
If you have any questions or comments about this site, please feel free to contact me.